Yes! We work with Stripe and Plaid to offer secure payment by
Debit and Credit cards (Visa, Mastercard, American Express, JCB, and Discover)

Bank Transfer via ACH (Automated Clearing House)
When you first purchase a policy, we ask for a credit card number to make purchasing quick and easy. However, if you would prefer to change to use a bank account, you can change your payment method under your Billing settings.

Viewing and Changing your payment method
To view and edit billing info, click on the gear icon in the top right corner and click on Billing or click here for Billing settings.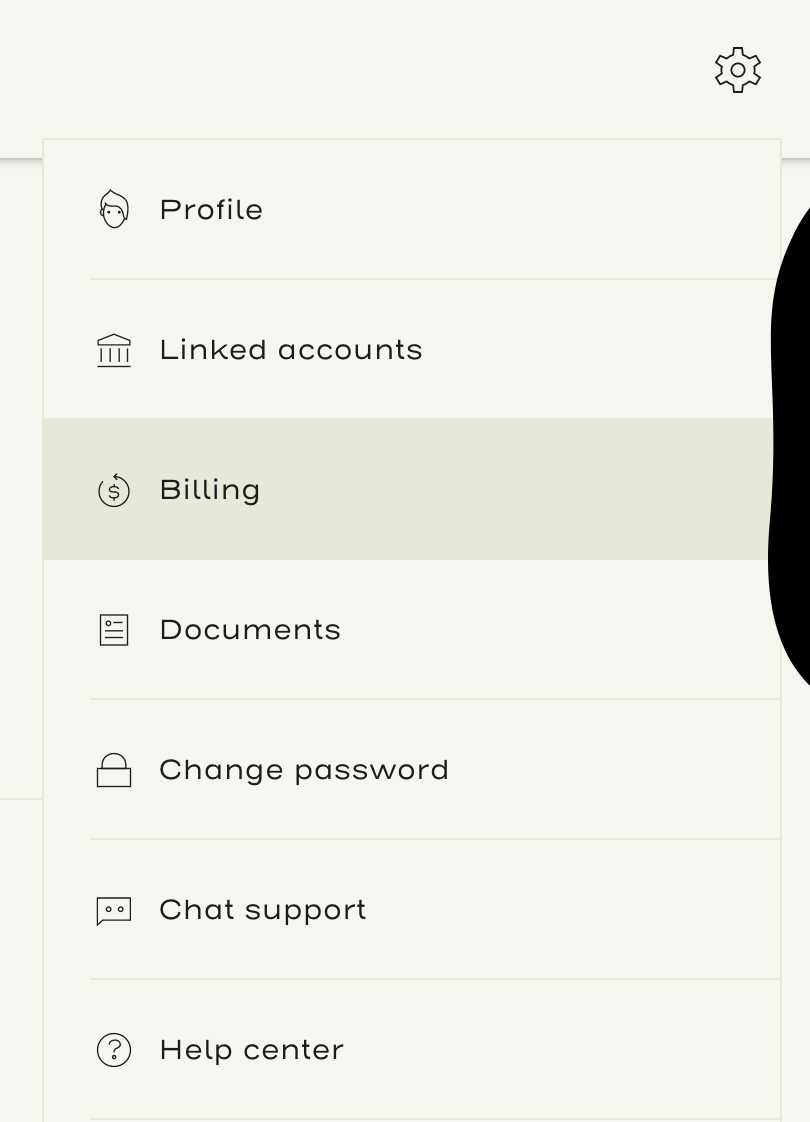 To change your payment method, click on the pencil icon next to Paying Method. You'll have the option to enter a credit card number or link your bank account.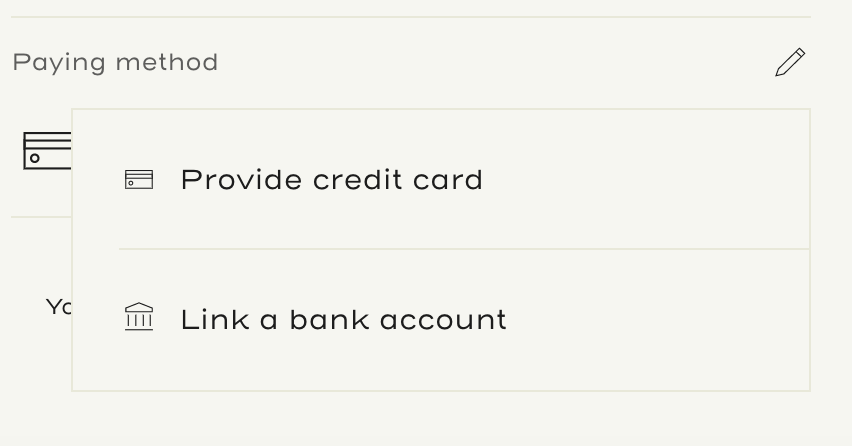 Pay by Credit Card
To add a new credit card, enter the name on the card, card number, expiration date and CVC in the form and click update. Your next payment will be charged on the date shown.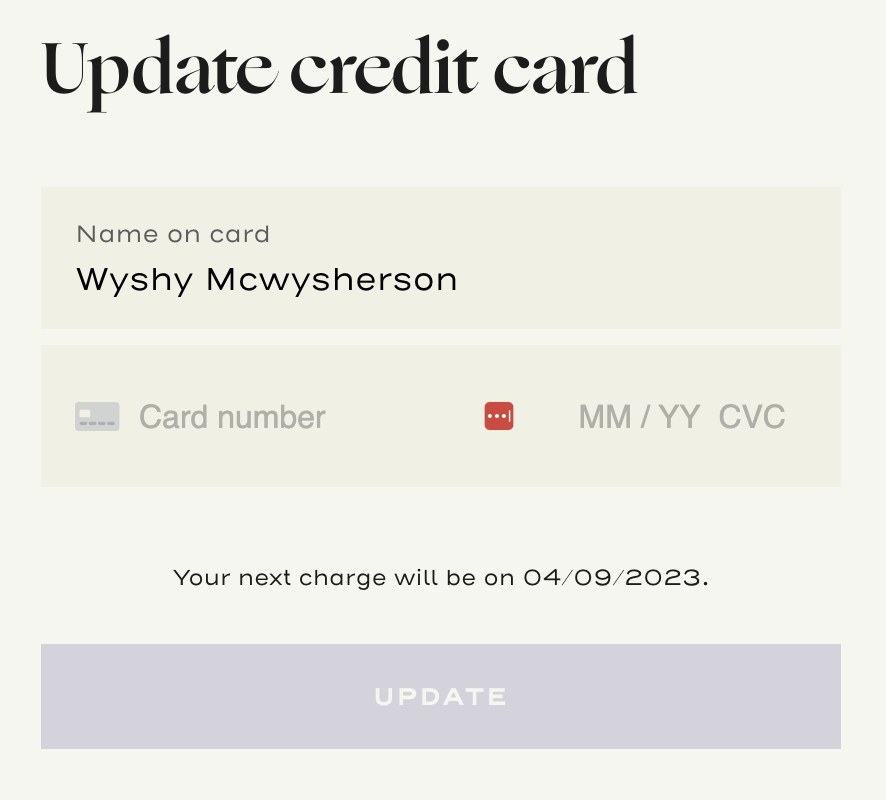 Pay by bank draft
We use Plaid to link your bank account to Wysh for automatic debts of your premium payment. You'll need to select the name of your bank from the list of institutions. If you don't see your bank in the list, use the search box to find it. Depending on your bank, you will be directed to log into your online account with the bank to authorize the link.